Connect with your social network account
Forum Administrator

Posts: 303
Joined: Wed Feb 11, 2004 8:46 am
Location: Everywhere
Attention to all members,
I've created this folder to facilitate interested members from their respective folder groups in SHC Forum, on the intention of a group-buy over a certain product.
To generate speedy follow-up/interest, pls kindly create a clear indication on the targeted interest group and probably the name of item in the SUBJECT column.
E.g : Fit/Jazz Group Buy - APEXi RSM
Non-registered public forumers won't be able to access this folder.
Please do utilise this folder appropriately, among SHC Members.
Enjoy the privilege/cost saving on group buying but nevertheless, pls do also
exercise caution
.We will not be held responsible if any matters turn ugly/unsuccessful in the process of any member's particular group buy.
Thank you for the kind attention.
Rgds,
Primo
Last edited by
Honda_Primo
on Sat Mar 18, 2006 1:31 pm, edited 1 time in total.
---
Primo, thanks for setting this new section.
Sorry to be kaypoh, but I thought it'll be good to let members know how this all started. So I've taken the liberty to unlock this thread to sneak in the link to the thread where it all began.
http://www.shc-forum.com/viewtopic.php? ... sc&start=0
This shows that members' feedback do get responses (and more importantly, action) from the admin.
---

POINTS TO NOTE IN ADDITION:

Please DO NOT treat this Group Buy Folder as some place to offload your excess stocks or unwanted bulk volume items. If you cannot show conclusively that your Group Buy offers a visible saving/s and/or advantage to users, we will use our discretion to remove your GB/MO's.

If you are running a business OR "helping a friend" who is running a business, you WILL NEED TO CONTACT US WITH REGARDS TO AD FEES IRREGARDLESS. Please DO NOT treat this folder as some form of loophole in our system.

If your ads have disappeared you must have ran afoul of one of our guidelines. If you do not understand why or have a case to appeal, please bring it up directly via PM to any of the moderators; you WILL receive a reply. If you simply just post a complaint in this folder (or elsewhere) we will just delete it. No point trying to get sympathy votes from other users; bring up your case via the proper channels and you will be taken seriously that way.

Do be informed that some errant users selling products HAVE been banned by the admin. No one is exempt from our Rules and Regulations and please do not take acceptable behaviour in other forums as the norm for SHC Forum. Other forums do what is their business. The admin reserves final judgement in all matters.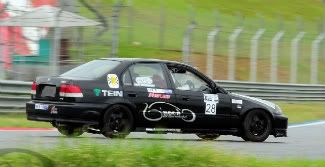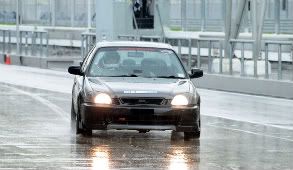 ---
I have noticed members who seems to be starting alot of group buys. If i see someone doing more than 1 group buy for a specific product, i will assume that you have a vested interest in the group buy. Give other people who couldn't make it for the group buy the contact and let them handle it themselves.
<b>"Straights are for fast cars. Corners are for fast drivers."</b>
---