Connect with your social network account
Hi All,
I'am driving a 05 Altis. The trimmings on my steering start to peel off. Thinking of carbon wrapping all the interior in the car and steering. Anybody know where i can get it done and how much? Thank you so much :GP_wave: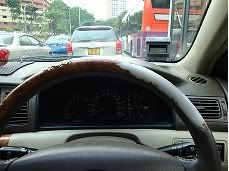 ---
Paste on your own? Its quite easy.. Visit the marketplace WTS and find for carbon fibre sticker
---
Yeah pasting vehicle wraps is quite easy. I learned full body vehicle wrapping in a trade show. There were complete guides on how to do it on your own. They had complete pictures too at their
trade show displays
which were amazing and easy to understand.
---