Hi bros and sistas,
The roof bar part number is C-100206 and clamps part number is BR-552-TVIGO V-1. The clamps are sold as separate items the roof bars and tray which I brought comes as 1 item.
i lost the namecard of the shop. sorry could not pin pt the actual location. the street name is worachak rd and luang rd. it is very close to chinatown. there are a few shops there selling these items. please look ard for it. if i'm not wrong i got mine at a corner shop at luang rd just opp a hospital.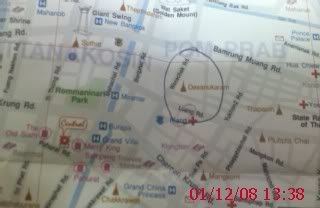 Heard there is another street called yawarat rd but i have not been there. if any bros and sistas got time to jalan jalan there can look ard.
i hope the info is sufficient. that is all the info i can gather through memory and the map.
Cheers