6000rpm VTEC ON

Posts: 484
Joined: Tue Nov 14, 2006
My driver's side windscreen got hit by some black object and got a small chip & little spider web.
Got the service of Vincent from Dr Glass.
Basically there are a few companies providing this service but Dr Glass is providing a mobile service so I thought for pple who needs this door step service could give him a try.
Posting this to share with car lovers n also since his service is good.

You can google for his contact if interested. I think he got gd reviews on sgcarmart.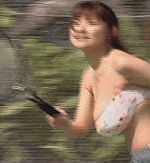 I'm back with a vengenance....
---
Who is online
Users browsing this forum: No registered users and 0 guests